Transgender Awareness Week is observed November 13 to November 19, where people and organizations around the world help raise the visibility of transgender people and address issues members of the community face. The week ends with Transgender Day of Remembrance (TDoR) on November 20th, which memorializes victims of transphobic violence. 
Every year, Stratford-Perth Pride combines these two occasions to present Trans Pride Week in Perth County.  
Trans Pride Week is planned by a dedicated volunteer committee of trans, nonbinary and gender-diverse residents of Stratford, St. Marys and Perth County. Stratford-Perth Pride thanks these individuals for providing their time, ideas and experiences with our organization as we implement Trans Pride Week.
November 2022 was the first-ever Trans Pride Week and featured a Movie Night, Trans Peer Discussion, Drop-In Café and Clothing Swap, and ended with a  Trans Day of Remembrance Candle-Light Vigil.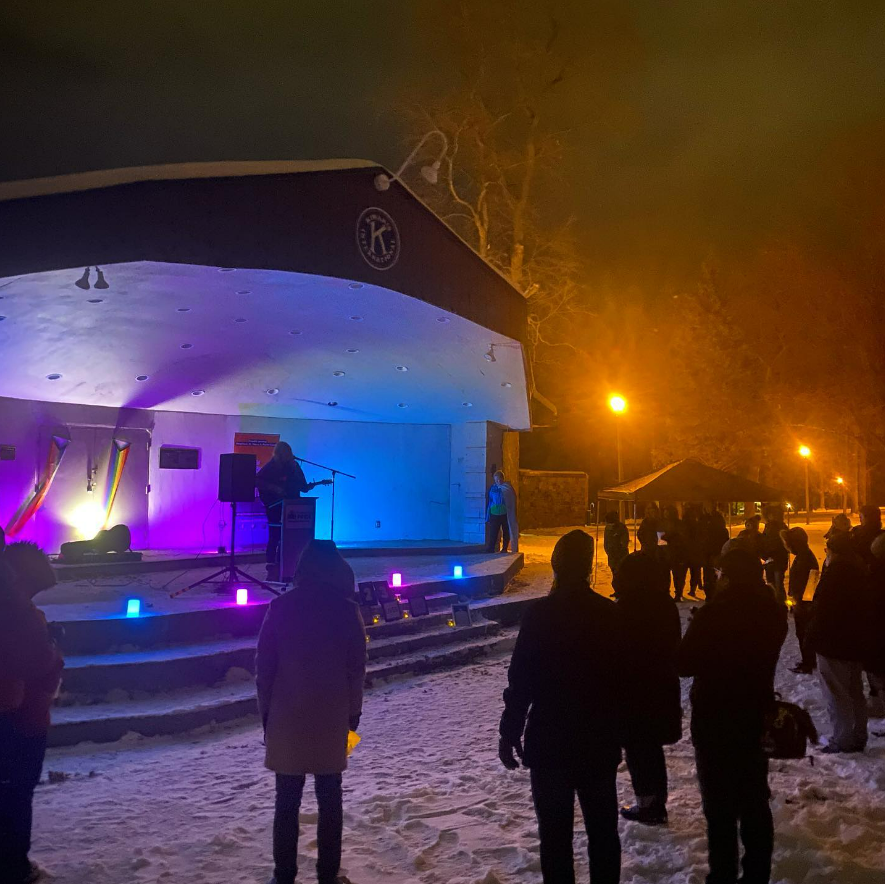 Trans Pride Week 2023 Information Coming Soon!